The proposed store will meet Lidl's high sustainability standards which are intended to minimise environmental impact over the lifetime of the store.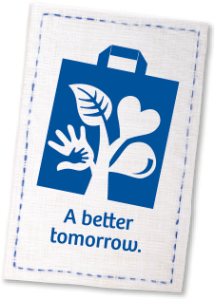 Store stock levels are carefully monitored in order to minimise deliveries to only one or two HGV deliveries per day, occasionally rising to three at peak periods such as Christmas.
The returning HGV transports waste and recyclable material to the nearest Regional Distribution Centre for processing. This ensures that the return journey is not a wasted trip.
Lidl constantly improve recycling levels.
The store's heating and lighting are controlled by a computerised Building Management System (BMS). This minimises energy consumption by adapting to external temperatures and lighting levels.
The chilled food cabinets incorporate night blinds which trap the chilled air and reduce energy consumption overnight.
In-store lighting utilises soft start fluorescent lights which minimise electricity consumption.
The Lidl store will be heated using a hot water system powered by a condensing boiler.
All lighting in the warehouse and staff welfare areas is controlled with motion sensors.
When the building is occupied by staff only (with no customers), the lighting system is powered down to only use one out of every three fluorescent tubes.
The car park lighting is switched off overnight, and is controlled by a Lux sensor during trading hours.
Shopping trolleys are coin operated reducing trolley theft/abandonment and encouraging customers to return trolleys to the collection point near the store entrance.